Bethenny Frankel Sued For Skinnygirl Margarita's Not Being 'All Natural' -- Read The Docs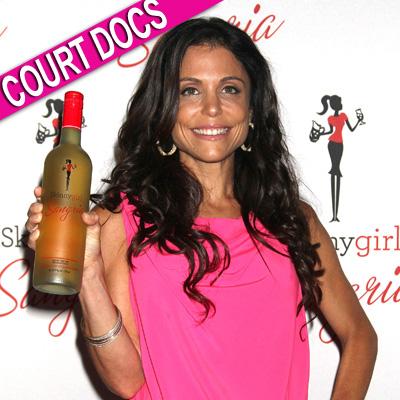 By Alexis Tereszcuk - RadarOnline.com Senior Reporter
Bethenny Frankel, the most successful businesswoman out of all the Real Housewives, has been slapped with two lawsuits about her multi-million dollar Skinnygirl Margarita drink, and RadarOnline.com has all the details and the court documents.
The class action lawsuits filed in Los Angeles against Skinnygirl Margarita and the parent company Beam Global Spirits claim the drink "purports to be "All Natural" and containing "no preservatives" even though the beverage product contains synthetic sodium benzoate."
Article continues below advertisement
The lawsuits want Skinnygirl Margarita to "remove any and all "all natural" representations from the labels and packaging," and to prevent the company from claiming the drink is all natural "as long as the Skinnygirl Margarita product continues to contain sodium benzoate."
DOCUMENTS: Read The Lawsuit
Jim Beam and Frankel put out a joint statement on the class action that says, in part, "This litigation is frivolous. We will defend our case vigorously and we are fully confident we will prevail." The company also said it intends to change the Skinnygirl margarita label to say "natural flavoring," rather than "all-natural," according to Reuters.
When Whole Foods pulled the product from their shelves in August, Bethenny defended her product on her website: "There has been a lot of coverage in the media about my Skinnygirl Margarita cocktail. We would not sell anything that I don't personally drink. I'm a natural foods chef and health is a top priority for me and my family. The Skinnygirl Margarita is made with natural ingredients and its label is consistent with U.S. federal regulations, which is why it is carried in stores nationwide and continues to fly off the shelves.