Kelly Bensimon Strips Down, Reveals Her Stay-Fit Secrets & Puts The Rumors To Rest!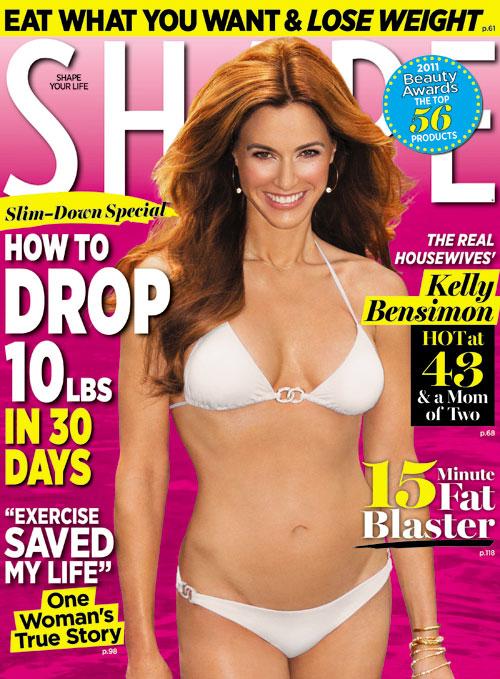 Article continues below advertisement
Does Kelly have a screw loose? Kelly defends her erratic behavior on the show (specifically addressing her St. John's meltdown) saying: "People called me crazy, but what they saw was me reacting – in an honest way – to a situation that wasn't honest. Then everyone ganged up on me. So of course I looked crazy."
Was she a snob in the throes of a showdown with Bethenny Frankel during their infamous fight two years back? After lashing out at the former Housewife during a Brass Monkey showdown ("I'm up here, and you're down there") Kelly explains that that "it wasn't about social hierarchy but about her behavior."
Real Housewives of NYC Kelly Bensimon's Body-Firming Workout Routine
Is she on drugs? Nope! "My body is like a Ferrari," says Kelly. "I know what it needs to run well‹and that doesn't include drugs, alcohol, or cigarettes."
Is she less than brilliant? The Columbia educated reality star finds it "hilarious" when someone says that she is not smart. "I've written three books, including American Style, a review of U.S. fashion, which is a textbook in some schools," Kelly adds.
Read Kelly Bensimon's entire interview by picking up the September issue of Shape Magazine hits newsstands on August 22nd, or by visiting Shape.com.