Exclusive
Real Housewives Of NYC's Ramona Singer Jealous Of Bethenny Frankel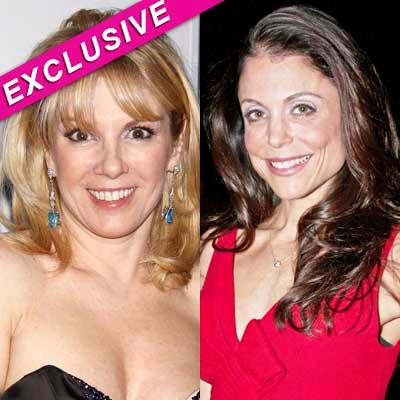 RadarOnline.com Staff Reporter
Jealousy is an ugly color for Real Housewives of New York City's Ramona Singer.
RadarOnline.com has learned that the controversial reality-TV star hatched a plan to follow in the footsteps of former RHONYC star Bethenny Frankel in hopes of becoming as popular and successful as she is -- but it's not working out so well for her.
"Ramona has always been jealous of Bethenny and didn't even want her on the show at first," a source close the situation told RadarOnline.com in an exclusive interview.
Article continues below advertisement
"Ramona is trying to play the sympathy card and came up with a plan to spin her negative press by saying that she is the 'Bethenny' of this season... Ramona is the person who really turned Bethenny against Jill Zarin and now it's backfiring on her!"
According to the source, 54-year-old Singer is jealous of Frankel's Skinnygirl brand and hopes to rival it with her new wine label.
"Ramona has gone to the press to say that Bethenny exaggerated about the amount of money she made with the sale of her Skinnygirl brand because she is seething with jealousy over Bethenny's success," the source said.