EXCLUSIVE INTERVIEW: Ramona Singer - From Housewife To Winemaker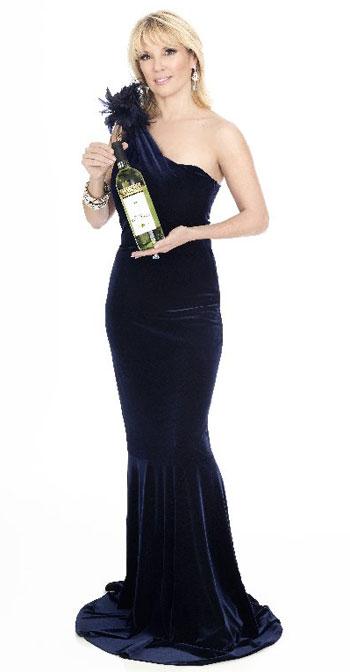 Die-hard fans of The Real Housewives of New York City know how devoted Ramona Singer is to fine wine and now the reality star is putting her money where her mouth is – literally!
The feisty blonde is giving wine lovers a chance to celebrate cocktail hour all year long with her own label – Ramona Pinot Grigio—and she's giving RadarOnline.com all the exclusive details.
"Pinot grigio is my signature drink," boasted Ramona exclusively to RadarOnline.com. "Anytime after 12, once lunch is served I like my wine on the weekends!
Article continues below advertisement
"I believe you can be successful at anything as long as you love it and you're passionate about it. So I love my pinot grigio. There's nothing out in the market that I liked and I tried quite a few. I liked them but didn't love them."
Her fans had a lot to do with her new vine venture.
"A lot of people asked me what brands they should buy.
"I don't recommend things unless I'm behind it 100%. So I said 'you know what, gosh, why not do my own wine?'
Ramona partnered with Opici Wines to create her perfect vino.
"I chose the notes, and we figured out that the best grape for the type of wine flavor I like comes from the Venice Valley (Veneto). The flavor all comes from the soil.
"It's refreshing, smooth and goes with everything," she said.
And of course, the east coast – and her fellow housewives -- got the first sip.
"Serafina Restaurant just bought 50 cases of it!" she said excitedly, adding that her wine just cleared U.S. customs this week.
Article continues below advertisement
It even makes a nice welcoming gift.
"I sent down a case of my pinot grigio to the housewives of Miami during a photo shoot, and they loved it!"
But don't look for a high-class housewives price tag. At $14.99 anyone can afford it.
And this may not be Ramona's last toast. Next up could be a darker foray into pinot noir.
Although for now, she's savoring the moment.
"A good wine explodes in your mouth—you get the first taste, the second taste and the last taste," said the aficionado. "So I wanted to make sure my last taste was just as good as the first."