Royal Phone Prank - What Nurse Jacintha Saldanha Wrote In Her Three Suicide Notes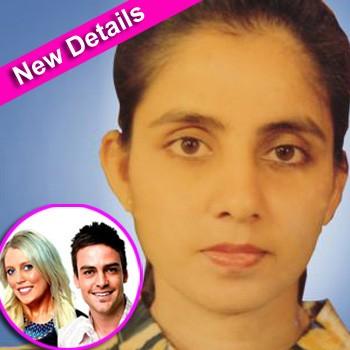 By Neil Woulfe - RadarOnline.com Senior News Director
One day after we learned nurse Jacintha Saldanha left not one, but three suicide notes, we're now learning more about what she wrote in her emotional letters.
In one note, Saldanha, a 46-year-old wife and mother-of-two, criticized her senior colleagues at the King Edward VII hospital in central London over how she was being treated in wake of the hoax.
"One of the letters, which is the longest, deals with the hospital and is critical in its tone," a source close to the family told UK's The Daily Mail.
Article continues below advertisement
"Needless to say, (her husband) Ben Barboza wants a full inquiry into what happened and he wants to make sure the truth comes out.
"Within the letter, Jacintha calls into question some of the treatment she received at the hospital."
In another note, Saldanha -- a native of India and a devout Catholic -- describes how she struggled to come to terms with the prank call by Australian DJs Mel Greig and Michael Christian.
The third and final letter is practical and deals with her funeral plans, according to the Mail.
Two of the notes were found near her body at staff quarters at the private hospital in central London, and the third note was among her possessions.
In addition, Saldanha had also sent a number of emails and made telephone calls that police believe might help explain why she decided to take her own life.
Scotland Yard detectives are examining the notes and emails, as well as interviewing Saldanha's friends, family and colleagues at the King Edward VII hospital.
Article continues below advertisement
As RadarOnline.com previously reported, during a five-minute hearing at Westminster Coroner's Court in London this week, it was revealed that Saldanha was found hanging by a scarf from a wardrobe in staff accommodations last Friday -- three days after the prank phone call. There were also markings on her wrists.
Saldanha was the senior nurse on duty when she took a call at 5:30am on Tuesday from the two Australian DJs, who were pretending to be the Queen and Prince Charles.
She unwittingly transferred the call to a fellow nurse on Kate Middleton's floor, who divulged confidential medical information about the condition of the Duchess of Cambridge, who was being treated for severe morning sickness.
Saldanha, who was born in India, lived in London during the week and returned home to Bristol to be with her family on the weekends.
Her family became alarmed when she did not return home last Friday.
Article continues below advertisement
In addition to her husband, she leaves behind a son, Junal, 17, and daughter, Lisha, 14.
A memorial service is scheduled to take place in Bristol Friday night and a mass will be held for Saldanha at London's Westminster Cathedral Saturday morning.
The mass will be offered "for the repose of the soul of Jacintha and her grieving family", a spokesman for Westminster Cathedral said.
"We would hope to hold a more formal memorial after the inquest has concluded."