Australian Radio Station Donating 'At Least $500k' To Kate Middleton Prank Call Nurse's Family Following Tragic Suicide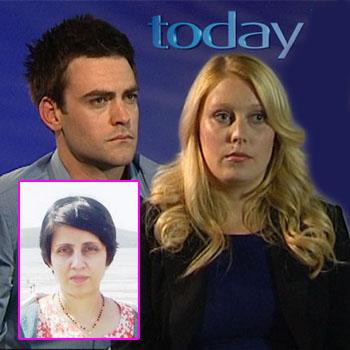 Article continues below advertisement
The radio station and its hosts have faced an avalanche of negative press and backlash following Saldanha's suicide. On Monday, the station announced it was canceling Hot 30, the beleaguered DJ's radio show, and released a statement Tuesday announcing their intended donation to the late nurse's family.
"All profits from advertising on 2DayFM until the end of the year will be donated to an appropriate fund that will directly benefit the family of Jacintha Saldanha," the parent company of the station, Southern Cross Austereo, said.
They pledged at least $500,000, and expressed "deep regret for what has taken place in these tragic and unforeseen circumstances."
As previously reported, Jacintha, left a suicide note, but the contents have not been made public at this time.
Her brother Naveen, told the Mail Online that his sister was "a proper and righteous person" who "would have would have felt much shame about the incident."
In Tuesday's statement, the Southern Cross Austereo chief executive expressed the company's condolences to the grieving family.
Article continues below advertisement
"We are very sorry for what has happened. It is a terrible tragedy and our thoughts continue to be with the family," Rhys Holleran said. "We hope that by contributing to a memorial fund we can help to provide the Saldanha family with the support they need at this very difficult time."
The announcement follows the news that many companies in Australia have been pulling their ads from the station, including supermarket chain Coles and telecom company Telstra.
The company is conducting an investigation into the calls, as are hospital officials — and Jacinatha's family is demanding a full inquiry into her death..
British Labor party MP Keith Vaz, who is representing the family, met hospital chairman Lord Glenarthur Tuesday and said that "what the family need are the full facts. What the chairman of the hospital said to me was that there are inquiries going on in the hospital…that is not sufficient for the family.
Article continues below advertisement