Aussie DJs In Hiding Following Nurse's Suicide & Public Backlash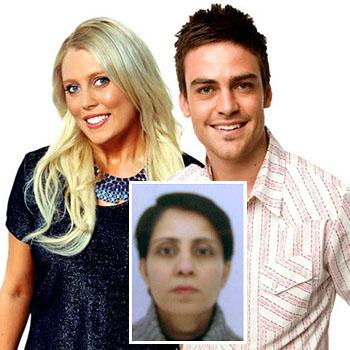 2Day FM deejays Mel Greig and Michael Christian have went into hiding following their prank call that led to the tragic suicide of nurse Jacintha Saldanha, RadarOnline.com has learned.
A statement was released on Friday by the company that owns the radio station announcing that Mel and Michael were suspended indefinitely, but according to new reports, the two want to personally "express their remorse publicly."
Article continues below advertisement
The Daily Mail reports that friends say Mel is "close to a breakdown" because of the nurse's suicide and is undergoing "intensive psychological counseling."
A spokesperson for Southern Cross Austereo said, "We haven't ascertained when they're ready for that to speak to the media and how we're going to organize that, but they certainly want to.
"They are still being wrapped in cotton wool at the moment and we are very mindful of their situation."
As RadarOnline.com previously reported, the two Australian deejay's have been surrounded by furious backlash after pranking King Edward VII Hospital to obtain confidential medical information about Kate Middleton when she was in for severe morning sickness.
"And the result of this prank is the death of the person taking the call. These two should now resign or if not then sacked by Monday," someone commented online.
Article continues below advertisement
Another person wrote: "Well done you now have the death of an innocent woman on your hands are you laughing now you stupid a*sh*les you play with others' lives just for a laugh.
"Shame on you both," wrote a third person.
And yet another left this message: "Childish, stupid and cruel. You should be ashamed of yourselves."
Meanwhile, Jacintha's husband, Benedict Barboza, released a statement on Saturday about the death of his wife saying, "I am devastated with the tragic loss of my beloved wife Jacintha in tragic circumstances. She will be laid to rest in Shriva, India.