Aussie Radio DJs Suspended After Kate Middleton Prank Call That Led To Nurse Suicide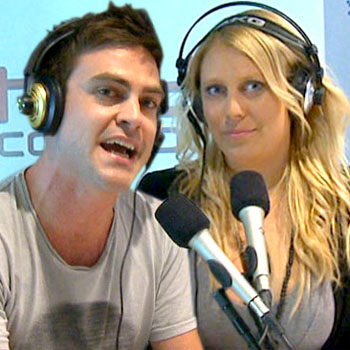 The company that owns the Aussie radio station that broadcasted the Kate Middleton prank call that allegedly led to the suicide of the nurse who answered the phone has announced that the two DJs involved won't be returning to the airwaves anytime soon, RadarOnline.com reports.
Southern Cross Austereo released a statement on their Facebook page that read: "Southern Cross Austereo (SCA) and 2Day FM are deeply saddened by the tragic news of the death of nurse Jacintha Saldanha from King Edward VII's Hospital and we extend our deepest sympathies to her family and all that have been affected by this situation around the world."
Article continues below advertisement
They added: "Chief Executive Officer Rhys Holleran has spoken with the presenters, they are both deeply shocked and at this time we have agreed that they not comment about the circumstances. SCA and the hosts have decided that they will not return to their radio show until further notice out of respect for what can only be described as a tragedy."
As RadarOnline.com previously reported, DJs Mel Greig and Michael Christian have received furious backlash by pretending to be the Queen and Prince Charles for a cruel prank.
Jacintha Saldanha, a nurse who answered their call at King Edward VII Hospital, was found dead around 9:30 a.m. Friday and is believed to have committed suicide.
Dr. Peter Carter, chief executive and general secretary of the Royal College of Nursing, slammed the hoax, saying: "It is deeply saddening that a simple human error due to a cruel hoax could lead to the death of a dedicated and caring member of the nursing profession."
Article continues below advertisement
Smiling Kate Middleton Released From Hospital: 'I'm Feeling Much Better, Thank You'
Palace Approved Visitors! Pippa & James Middleton Visit Pregnant Kate In The Hospital!