Furious Backlash At Radio DJs After Nurse Victimized By Royal Prank Commits Suicide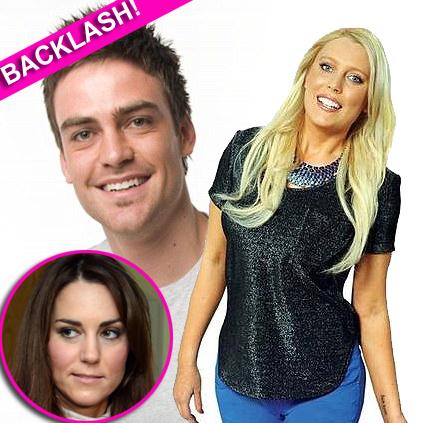 Article continues below advertisement
Dr. Peter Carter, chief executive and general secretary of the Royal College of Nursing, slammed the hoax, saying:
"It is deeply saddening that a simple human error due to a cruel hoax could lead to the death of a dedicated and caring member of the nursing profession."
And the Australian station 2DayFM was under siege in the hours after Jacintha's death was announced. The station's web site was filled with comments expressing the public's disgust, according to one report.
"And the result of this prank is the death of the person taking the call. These two should now resign or if not then sacked by Monday," read one comment."
And another person wrote: "Well done you now have the death of an innocent woman on your hands are you laughing now you stupid a*s h*les you play with others' lives just for a laugh.
"Shame on you both," wrote a third person.
And yet another left this message: "Childish, stupid and cruel. You should be ashamed of yourselves."
Article continues below advertisement
The finger pointing was even more intense when one person posted: "Happy? Your families must be so proud of you for pulling this one - you never will understand the full results of your actions - but you both are responsible to some point for the death of a woman who was just supporting her family and doing her job," "
DJs Mel Greig and Michael Christian pretended to be the Queen and Prince Charles for the cruel prank. Before the apparent suicie, Greig bragged: