Husband Of Suicide Nurse Breaks His Silence, 'I Am Devastated'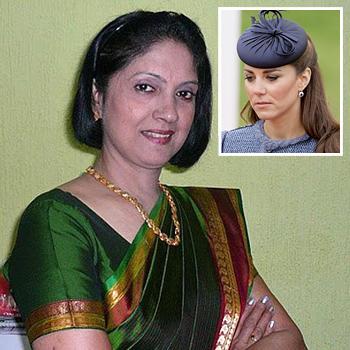 Benedict Barboza, the husband of nurse Jacintha Saldanha, has finally spoken out about the death of his wife following a prank call involving her hospital patient, Kate Middleton.
"I am devastated with the tragic loss of my beloved wife Jacintha in tragic circumstances. She will be laid to rest in Shriva, India," Barboza, a hospital accountant, posted on his Facebook page Saturday.
"We as a family are deeply saddened by the loss of our beloved Jacintha.
Article continues below advertisement
As RadarOnline.com has been reporting, two Australian DJs made a prank call to the hospital where Kate Middleton was receiving treatment for her pregnancy complication, hyperemesis gravidarum.
Thinking the call was coming from Queen Elizabeth herself, Saldanha, who was helping out at the front desk, transferred the DJs to Kate's private nurse, who gave her an update on the Duchess of Cambridge's condition.
Saldanha was found dead the next day, an apparent suicide brought on by how distraught she was over the incident.
Prince William and Kate later issued a statement extending their sympathy to the nurse's family.
The DJs, Christian Michael and Mel Greig, have since been suspended but not fired. Their boss Rhys Holleran said, "These people aren't machines, they're human beings. What happened is incredibly tragic and we're deeply saddened and we're incredibly affected by that."
Article continues below advertisement