Exclusive
Lindsay Lohan Still Facing Possible Jail Time, Should Expect No Favors From Commissioner Godfrey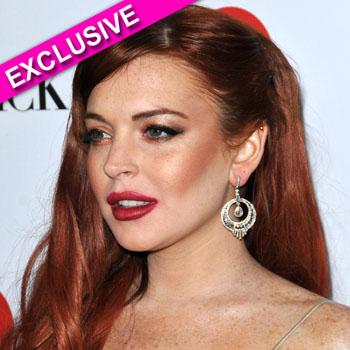 Article continues below advertisement
"Anyone who says that Lindsay is going to skate again is just misinformed because Commissioner Jane Godfrey is a hard taskmaster," a well-placed defense attorney tells RadarOnline.com.
"Godfrey handles the Drug Court Program and defendants enrolled must undergo at least of a year of inpatient treatment for their addiction, show up to court for progress reports and not test dirty.
"The idea that Lindsay could benefit from this is absurd. Godfrey has sent defendants in the Drug Court Program to jail if they test dirty or don't show up to court.
"The Drug Court program allows qualifying offenders convicted of non-violent drug possession offenses to get probation and agree to serve time in an approved licensed facility. Godfrey has revoked probation hundreds of times for defendants for not complying with terms of the Drug Court, so Lindsay's no different," the defense attorney reveals.
As RadarOnline.com previously reported, Lindsay's probation was formally revoked in a Los Angeles courtroom Wednesday morning, but her lawyer, Shawn Holley postponed the starlet's arraignment on three new charges stemming from a car accident in Santa Monica, California last summer.
Article continues below advertisement
Godfrey formally set Lohan's new arraignment date to January 15, for allegedly lying to cops about being behind the wheel of her Porsche when it crashed into the back of a big-rig on the Pacific Coast Highway back in June.
"While no one can guarantee what jail time, if any, Lindsay will be sentenced to if she is convicted of a probation violation, the commissioner will certainly take into account Lindsay's long criminal history," the defense attorney tells RadarOnline.com
"It won't be lost on Commissioner Godfrey that the same day Lohan was formally charged with lying to cops in California, she was arrested after allegedly hitting a woman at a club in New York.
"Lindsay has been given every break in the world by every judge handling her previous criminal cases. She seems to be on a path to destruction and the only thing that might finally get her attention is a lengthy jail sentence."