Exclusive
Gloria Allred & Tiffany Mitchell Meeting With New York City DA About Lindsay Lohan Alleged Assault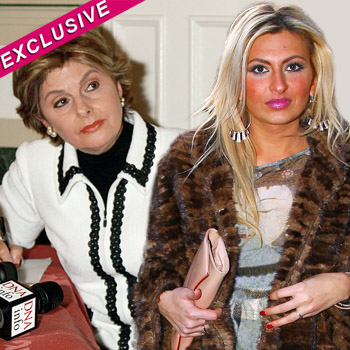 Article continues below advertisement
As RadarOnline previously reported, Lohan was arrested in the early hours of Thursday after allegedly punching Mitchell in the face following a verbal altercation at Avenue night club.
Following the incident, several eyewitnesses came forward claiming that Lohan had been drinking heavily and doing cocaine prior to the melee.
However, Michael Lohan, who is currently estranged from Linds, previously told RadarOnline.com: "I think it's quite obvious that this entire situation with this card reader was a set up! I can smell a rat from a mile, and her own background is starting to smell the same!"
Meanwhile, on the same day Lindsay got arrested in New York City, she was formally charged with three misdemeanors in Los Angeles of lying to the cops, reckless driving and obstructing or resisting a police officer in the performance of his duty.
The charges stem from a car crash Lohan was involved in last summer. The actress told cops at the scene that her assistant was driving at the time of the accident, however, several eyewitnesses claimed it was actually Lohan behind the wheel. Lohan's arraignment in that case is scheduled for December 12.