Exclusive
Dina Lohan 'Disturbed' That Lindsay's Alleged Victim Lives 'Just Minutes' From Michael In Florida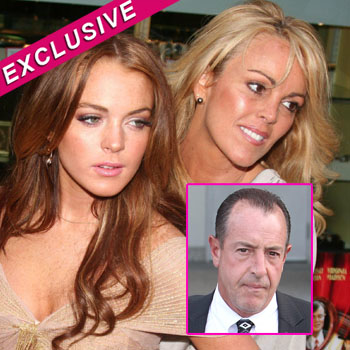 Article continues below advertisement
"What else is there to learn about the circumstances surrounding this unfortunate incident?"
But Michael Lohan told RadarOnline.com that Dina's "concerns" are nothing short of delusional! In an emotional interview, Michael made it clear that Dina's theory based on the fact that Michael and the woman involved in the alleged altercation with Lindsay both live in the same county, is "ridiculous" and proves she is in denial about the real issues.
As RadarOnline.com exclusively reported, Allred confirmed that she will be representing Tiffany, 28, after Lindsay was charged with third-degree assault following a hit to the face at around 4 a.m. on Thursday morning at Avenue nightclub in Manhattan.
One pal of the Liz & Dick actress tells RadarOnline.com, "Lindsay's family life and failing career is no excuse for her behavior, but she's more than happy to use it as a crutch to act out.
Article continues below advertisement
"So far she's been above the law in a sense, and without dire consequences she'll continue to behave irrationally. When she drinks, which is daily at this point, she acts completely out of control and doesn't care one bit who she's hurting in the process."
Dina released an earlier statement on the incident saying, "Our family's bond grows deeper and stronger during the tough times and I am beyond proud of all of my children for the love and devotion they provide for each other."