Lindsay Who? Washington, D.C. TV Boss Bans Lohan Arrest Story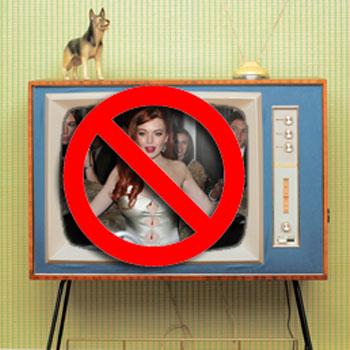 While many news outlets were frantically reporting the news about Lindsay Lohan's latest arrest, one TV station in Washington, D.C. took the unusual step of deciding not to report the story of the out-of-control train wreck.
It started when WUSA-TV News Director Fred D'Ambrosi, who's ultimately responsible for deciding which stories air -- and which do not -- in his station's newscasts took to Twitter Thursday and wrote: "I'm thinking about banning all #LindsayLohan stories@wusa9"
Article continues below advertisement
The station retweeted D'Ambrosi's tweet, asking for feedback, and after a positive response the veteran newsman decided to go through with it.
"OK. Due to popular demand, we just killed the :20 #LindsayLohan story in @wusa9 @5. The people have spoken!" he wrote.
D'Ambrosi said the ban was just for that day, saying you "never know what (Lohan) will do next!"
Look out Kardashians – you could be next!
RELATED STORIES: