Exclusive
Lindsay Lohan On A Deadly Downward Spiral: 'She Drinks & Does Drugs To Cope,' Says Pal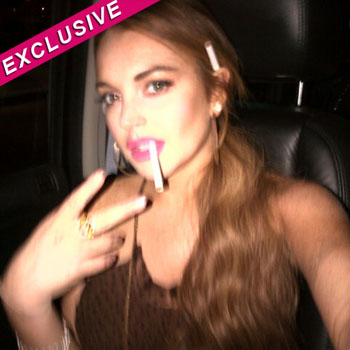 Article continues below advertisement
"The partying; the drinking and the drugs, it's her way of trying to cope with her mounting legal and career woes. It's like she's purposely self-destructing."
As RadarOnline.com exclusively reported, Lindsay was heavily drinking alcohol and using cocaine the night she was arrested at Avenue nightclub in Manhattan for allegedly punching fellow clubgoer, Tiffany Eve Mitchell.
The New York Post similarly reported that Lindsay, 26, has been drunk for days following poor reviews of her Lifetime movie, Liz & Dick.
"Lindsay's family life and failing career is no excuse for her behavior, but she's more than happy to use it as a crutch to act out," the friend said.
"So far she's been above the law in a sense, and without dire consequences she'll continue to behave irrationally. When she drinks, which is daily at this point, she acts completely out of control and doesn't care one bit who she's hurting in the process."
Article continues below advertisement
Both Lindsay's mother and father spoke out after her arrest with Michael Lohan placing the blame on Dina Lohan and Dina just releasing a blanket statement that she's "proud" of her children and the tough times only strengthen their family bond.
Another source exclusively told RadarOnline.com that Lindsay plans to enter a rehab treatment facility for six months in an effort to avoid serving jail time for her probation violation charges stemming from false statements made to police when her Porsche crashed into the back of a big-rig on the Pacific Coast Highway in June.