Exclusive
Michael Lohan Slams Credibility Of Lindsay's Alleged Assault Victim, 'I Smell A Rat!'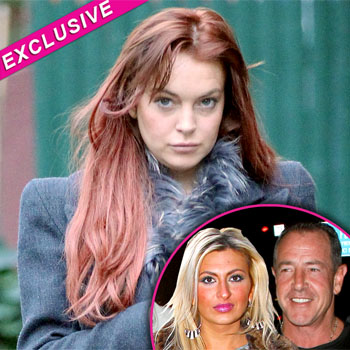 Article continues below advertisement
"I think it's quite obvious that this entire situation with this card reader was a set up! I can smell a rat from a mile, and her own background is starting to smell the same!" Michael exclusively told RadarOnline.com about Tiffany Eve Mitchell.
"Who are they to knock us?" the father of the 26-year-old Liz & Dick star questioned.
Michael said that he is planning to go on a full media blitz to tell everything he knows about Tiffany, the Palm Beach psychic that claims she was assaulted by Lindsay in the early hours of last Thursday.
"This week I will be going on local radio and TV to ask the public to come forward with any information and complaints about Tiffany the card reader and her hubby!
"After all, why would she even approach Lindsay and then even confront Lindsay after SHE was confronted? Why would she hire Gloria Allred? Why would she get all dressed up and prance down Madison Ave for the press?
Lindsay's dad said that Tiffany had no idea what she was going up against when she messed with the Lohans following the incident at Avenue night club in NYC.
Article continues below advertisement
"Please! She really picked the wrong family to mess with and I will be the first to defend them when they are right, just as call them out when they are wrong! Including myself!
"What Ms. Mitchell thought was a publicity stunt to help her business will only serve to fuel her demise! Tiffany Mitchell is from a dark world! Just as two parents like Tiffany and her husband are dark for being out at 4 a.m. with kids at home!"