'I Was Set Up' Claims Lindsay Lohan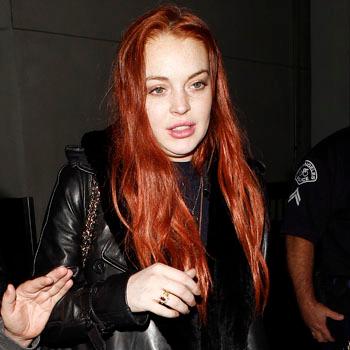 In the hours after her arrest Thursday morning, Lindsay Lohan had a total meltdown and kept insisting the incident that landed her in jail was all "a set up."
Back at her hotel, after she was bailed out by her attorney, LiLo "was crying and kept asking, 'Why does this happen to me? This is a setup! I don't deserve this . . . It's not my fault'!" a source told The New York Post. "Lindsay was saying, 'I was trying to find out who stole Ali's purse! I gave her the money for my family, to pay for my brother's school fees'!"
Article continues below advertisement
As RadarOnline.com has been reporting, the Liz & Dick star had been drinking and doing cocaine in the hours before her altercation with Florida psychic Tiffany Eve Mitchell.
Apparently taking the same "set up" line, Lindsay's mother, Dina Lohan even suggested that Mitchell has some connection to her ex-husband Michael Lohan because they both live in Florida!
Michael called Dina "delusional" for even suggesting such a thing.