Michael Lohan Tweets After Lindsay's Arrest: 'I Have Tried And Tried'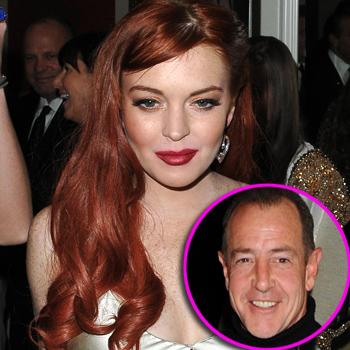 In a series of tweets, Michael Lohan is apparently weighing in on his daughter Lindsay's latest arrest -- this one happening in New York early Thursday after allegedly hitting a woman in a nightclub.
The patriarch of the troubled Lohan clan took to Twitter shortly after news broke of Lindsay's arrest, writing: "This is for ALL parents who go or went thru the same! Please don't make the mistakes!
Article continues below advertisement
"Do you see what I mean when our children don't have BOTH parents there for them and on the same page! I have tried and tried but takes two!
"I have been trying for years and especially over the past two weeks but my pleas have gone unheard Children need BOTH PARENTS, not alienation"
As RadarOnline.com previously reported, Lindsay, 26, was taken into custody around 4 a.m. Thursday and charged with third-degree assault after allegedly hitting a woman in the Manhattan nightclub Avenue during an argument. The woman did not require medical attention.
This latest brush with the law is yet another complication for the troubled actress, who remains on probation from her shoplifting conviction, and as RadarOnline.com previously reported, Lohan is likely to face charges for lying to cops when she said she was not behind the wheel of her Porsche when she hit an eighteen wheeler last summer in Santa Monica, California.
RELATED STORIES:
Critics Be Damned! Lindsay Lohan Wants Her Own Television Sitcom!