Exclusive
Lindsay Lohan Won't Have 'The Wanted' On Her Side During Legal Proceedings Over NYC Catfight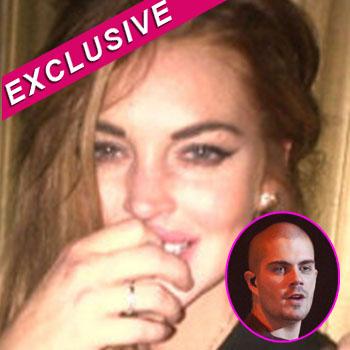 Article continues below advertisement
However, the 24-year-old Brit won't be defending the Liz & Dick star should the case end up in court because Braun says his client didn't see or hear anything.
"Seeing that Max wasn't involved in the fracas at all, Scooter doesn't want him to get involved in any of the legal hearings," a source exclusively told RadarOnline.com.
"Max just found himself in the wrong place at the wrong time and he barely knows Lindsay, so he has no reason to stick up for her."
The source continued, "As their manager, Scooter believes they should just walk away from the situation and it's unnecessary to poke their noses in.
"For him, this is a matter between Lindsay and Tiffany. He doesn't want The Wanted's name being muddied by this, so he told the local authorities they didn't see anything."
However, if the case does go to criminal court, and prosecutors believe Max has information that is crucial to their case, he cannot refuse to cooperate.
Article continues below advertisement
Meanwhile, as we previously reported, Lindsay showed up at The Wanted's Q102's Jingle Ball concert in Philadelphia on Wednesday night.
The altercation last Thursday happened after The Wanted opened for Justin Bieber at Madison Square Garden.
"It's a bit of a blur actually, but some sort of scuffle with a fortune teller," Max's bandmate Jay McGuinness said of the incident.
"It was very odd. We actually carried on partying after that. It was reported that the fight was about Max, but I don't think it actually was. But Lohan was a total sweetheart on the night, so our experience is quite positive."