Watch Out Max George! You're Wanted By Lindsay Lohan!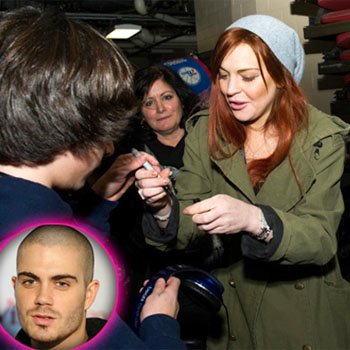 Article continues below advertisement
The 26-year-old was wearing her burned red hair messy around her shoulders with a gray beanie perched on the back of her head.
Lilo appeared sloppily made-up, with garish orange blush on her cheeks that clashed with her hair color and was clad in a drab olive green jacket as she attended Q102's Jingle Ball.
Lohan graciously took some time to stop and sign autographs for fans at the star-studded event in Philadelphia, before rushing to see Max perform.