Exclusive
Lindsay Lohan Will Find Out Next Week If She Is To Be Prosecuted For Alleged Club Assault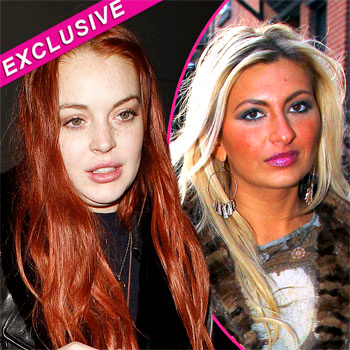 By Jen Heger - Radar Assistant Managing Editor
The day of reckoning is fast approaching for Lindsay Lohan over her alleged assault of Tiffany Mitchell during a November 29 nightclub brawl, RadarOnline.com is exclusively reporting.
"The Assistant DA handling the case will decide next week whether or not to formally charge Lindsay," a law enforcement source tells Radar. "They're currently going over all of the evidence and met with Tiffany and her attorney, Gloria Allred earlier this week for three hours.
Article continues below advertisement
"The meeting was very productive and provided the prosecutors and cops with further insight into what allegedly happened that night. The NYPD thinks that there is more than enough evidence to charge Lindsay with a crime and a lot of the cops think that if she isn't charged, it will just embolden her to misbehave even more! There definitely is a sense among the investigators that Lindsay has absolutely no respect for the law, and that the only place for someone like Lindsay is behind bars."
As RadarOnline.com previously reported, Lohan was arrested after allegedly punching Mitchell in the face following a verbal altercation at Avenue night club.
Following the incident, several eyewitnesses came forward claiming that Lohan had been drinking heavily and doing cocaine prior to the melee.
Meanwhile, back on the West Coast, Lindsay will formally be arraigned on December 12 on three misdemeanor charges of lying to cops, reckless driving and obstructing or resisting a police officer in the performance of his duty. Lohan isn't expected to attend the proceedings unless ordered by the judge to appear.