Exclusive
Lindsay Lohan Assault Accuser Has Pictures Of Injuries Allegedly Inflicted By The Actress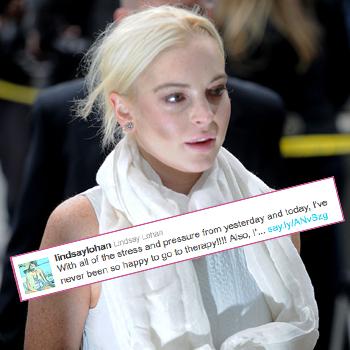 Article continues below advertisement
"My client Marisa Dugas, has given the West Hollywood Sheriff's Department pictures of injuries that were inflicted by Lindsay Lohan. We are anxious to see the surveillance video which we feel will prove that Lindsay Lohan was at the nightclub and the evidence will speak for itself," Mark Haushalter, Dugas' legal ace attorney tells RadarOnline.com exclusively.
Dugas did attempt to formally file a police report the day after the incident allegedly happened, but went to a police station that didn't have jurisdiction to investigate. "Marisa went to the wrong police station and was told she needed to go to the West Hollywood Police Station, which she did on Saturday. She didn't wait two days to report it," a source close to the situation tells RadarOnline.com. "Marisa did nothing to provoke Lindsay, and she was shoved when her back was turned. She took issue with Marisa talking to a young man that was sitting with a group around Lindsay. Lindsay is blatantly lying, she was most definitely at the club that night."
Lohan has vehemently denied that she was at the hotel and said she was at home watching television. Lohan's rep told us earlier this week, "Whomever is responsible for this lie will be held accountable for their misguided actions."
However, Dugas' camp maintains her position and when questioned why there were no photographs of Lohan placing her at the scene, our source answers, "That is easy, she came and left from the back of the hotel where there are no photographers. Just because she wasn't photographed at the Standard doesn't mean it didn't happen that is ridiculous to claim!"