Exclusive
Lindsay Lohan Alleged Assault Victim Identified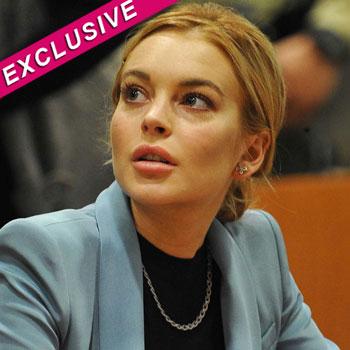 Article continues below advertisement
"There is just one little problem with this scenario, Lindsay absolutely wasn't even at The Standard on Thursday night. This entire debacle was completely fabricated and the allegations are totally bogus. Lindsay's attorneys are LIVID, and when it's proven that this girl made up these allegations, her a** is grass," a source close to the actress told RadarOnline.com.
Dugas tried to sell the story of the alleged assault to a celebrity magazine, before she even filed a police report against Lohan!
"The woman has reached out to at least one celebrity magazine to try and sell her story about the alleged assault. The woman contacted the magazine on Friday before news broke that she had even filed the police report. The woman filed the police report on Saturday, two days after she claimed Lohan assaulted her. Lindsay's camp believes the only reason the woman filed the police report was because the magazine wouldn't buy her story without it," a source close to the situation tells RadarOnline.com.
Article continues below advertisement
"Needless to say, Lindsay's lawyers have put the fear of God into the magazine that was contacted by the woman proclaiming they will sue the publication if the story is published because Lindsay absolutely maintains she was never even at The Standard Hotel last week."
Meanwhile, "Team Lohan will absolutely sue this woman for making up these blatant lies about Lindsay because of these allegations, producers that have booked Lindsay for future projects saw this story and absolutely freaked out because of concern she was reverting to her late night partying antics," the insider tells RadarOnline.com. "There is a dollar amount that will be sought because Lindsay could lose work because of this one woman making up these false stories. The days of trying to cash in on Lindsay Lohan are over. Lindsay is getting ready to play Liz Taylor and she is focused solely on that."
Dugas could not only be sued by Lohan for making the allegations, but for filing a false police report, which is a felony in the state of California.
The Mean Girls star is scheduled to begin filming the Elizabeth Taylor biopic for Lifetime Television at the beginning of May in Canada and she will be appearing in an upcoming episode of Glee.
RELATED STORIES: