Exclusive
Lindsay Lohan New Assault Allegations Are 'Bogus'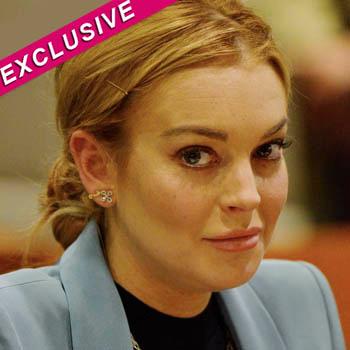 By Jen Heger - RadarOnline.com Assistant Managing Editor
Lindsay Lohan is being investigated for an alleged assault that occurred last Thursday at The Standard Hotel in West Hollywood, but the actress is telling her attorneys and advisers that she wasn't even at the hotel, and the entire incident never even happened, RadarOnline.com is exclusively reporting.
Just two weeks ago, Lohan, 25, was taken off of formal probation by Judge Stephanie Sautner, after successfully completing community service at the morgue. However, LiLo remains on informal probation for the next two and a half years for her no contest plea in the misdemeanor necklace theft case.
Article continues below advertisement
LiLo's new potential legal quagmire stems from a police report that a woman made to the West Hollywood Sheriff's Department on Saturday night, two nights after she says the assault happened at The Standard Hotel. "There is just one little problem with this scenario, Lindsay absolutely wasn't even at The Standard on Thursday night. This entire debacle was completely fabricated and the allegations are totally bogus. Lindsay's attorneys are LIVID, and when it's proven that this girl made up these allegations, her a** is grass," a source close to the actress tells us.
Meanwhile, Lindsay's publicist, Steve Honig tells us, "Whomever is responsible for this lie will be held accountable for their misguided actions."
The Mean Girls star is scheduled to begin filming the Elizabeth Taylor biopic for Lifetime Television at the beginning of May in Canada, and she will be appearing in an upcoming episode of Glee.
RELATED STORIES: