Exclusive
Lindsay Lohan Throws Party At Chateau Marmont Into The Wee Hours Of The Morning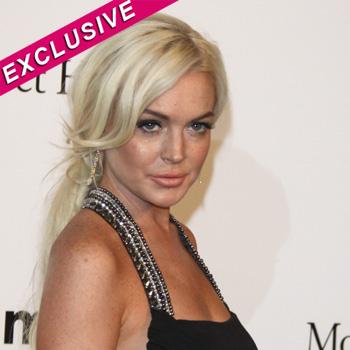 By Jen Heger - RadarOnline.com Assistant Managing Editor
Just hours after Judge Stephanie Sautner told Lindsay Lohan to tone down her wild Hollywood ways, the actress threw a party for about 45 people at Chateau Marmont that went on until the wee hours of Friday morning, RadarOnline.com is exclusively reporting.
As previously reported, Lohan appeared for her final progress report hearing at the LAX Airport Courthouse on Thursday. Judge Sautner terminated her DUI probation, but told Lindsay, "the only terms left are to obey all laws, and that's not that hard. I know it's hard when people are following you, but that's the life you chose. You know what you need to do. You need to live your life in a more mature way, stop the nightclubbing!"
Article continues below advertisement
Lindsay's soiree was held in the penthouse suite of the infamous Chateau Marmont, and was attended by her little sister Ali Lohan, Hollywood agents, lawyers and Lohan's friends.
"Lindsay's guests ate paella, and watched Elizabeth Taylor's Who's Afraid Of Virginia Woolf? Lindsay was in an extremely good mood and grateful to be off of formal probation," one guest told RadarOnline.com. Lohan's lead attorney, Shawn Holley was NOT at the party.
"The party went until around 2 a.m. Alcohol was being served in moderation but Lindsay wasn't seen drinking. It's just rather strange that Lindsay chose to have the party at the hotel, especially after what the judge said to her in court! Lindsay would have been much smarter to have just had a few people over to her house, but that isn't her style, and she just loves the privacy and security that Chateau Marmont offers her," another party goer says.
Article continues below advertisement
"Lindsay wanted to say thank you to her family, business associates and friends for all of their support and did so by having a gathering last night," Lohan's rep Steve Honig tells RadarOnline.com exclusively.
Meanwhile, the 25-year-old must stay out of trouble for the next two-and-a-half years while she remains on informal probation from her necklace theft case. Lohan begins filming the Elizabeth Taylor biopic for Lifetime in May.