Lindsay Lohan Hit & Run Accuser Has Never Been Investigated For Insurance Fraud, Has No Criminal Record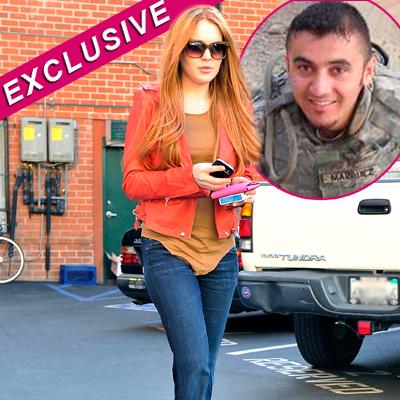 By Jen Heger - RadarOnline.com Assistant Managing Editor
Contrary to reports, Thaer Kamal, the Hookah Lounge manager who has accused Lindsay Lohan of hit and run, has never been investigated for insurance fraud and has no criminal record, RadarOnline.com is exclusively reporting.
As we previously reported Lohan, 25, was driving away from the Sayers Club in Hollywood almost two weeks ago in her new black Porsche when she says she was blocked by a horde of paparazzi and club patrons from the nearby Hookah Lounge. As Lindsay was trying to make a U-turn among the crowd at the late night hotspot, she allegedly hit Kamal and his car and then sped off.
Article continues below advertisement
Media reports circulated last week that Kamal was being investigated for insurance fraud in eight different cases for staging fake car accidents and filing bogus claims. "Let's be very clear about this, Thaer Kamal has never been investigated for insurance fraud, fraud, staging car accidents or anything even remotely related to any illegal criminal behavior," a source close to the situation tells RadarOnline.com. "Thaer doesn't have a criminal record, has never been arrested and this is the first time he has ever filed a claim with his insurance company. Thaer is disgusted that these false reports have been made."
Meanwhile, Kamal's powerhouse attorneys, Mark Geragos and Tamar Arminak, are looking into who has been slandering their client. "Mark and Tamar will be investigating who made those false statements about Thaer being the focus of insurance fraud investigations and will take the appropriate legal action against those responsible for the false and defamatory comments if necessary," the insider says.
Lindsay is scheduled to appear for her final progress report on Thursday in connection with her necklace theft case. Kamal is scheduled to meet with investigators from the LAPD Hollywood division before Thursday to do an extensive sit down interview.