Porn Star Claims Sex With Lindsay Lohan While Dad Michael Slept Upstairs!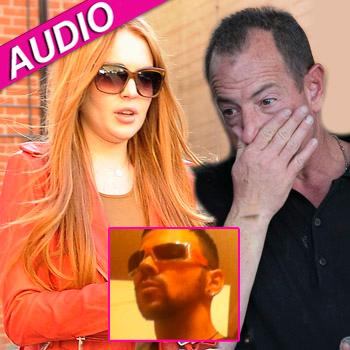 Article continues below advertisement
"Ask him Michael Lohan if he knows about that night I had with his daughter while he was sleeping upstairs," Voodoo says. "I'm not joking!"
Not only does Voodoo claim to have had "relations" with Lindsay, but he makes it sound like she paid him.
"Many of these Hollywood celebrities pay me a high price dollar to come and satisfy them. I'm not joking!" he says.
To clarify, host Jim Richards says, "So you've been with Lindsay Lohan?"
"I'm saying that," Voodoo confirms.
As RadarOnline.com exclusively reported, photographer Terry Richardson also had an intimate encounter with the Mean Girls star and although she heavily pursued him, he's "just not interested."
"They had a major night of passion after they worked on this photo shoot together and now she's going all out to get her claws into him. But Terry is just not interested in pursuing a relationship with Lindsay and totally regrets hooking up with her," an insider told RadarOnline.com.
Article continues below advertisement
"Lindsay has been texting and phoning him nonstop and he's actually kind of freaked out by how strong she's been coming on to him; it's all pretty unseemly. As Terry said, there's nothing more unattractive than a desperate woman."