Taylor Swift Can't Find Love Because She Is 'Prisoner Of Her Work & Overworks Relationships,' Says Friend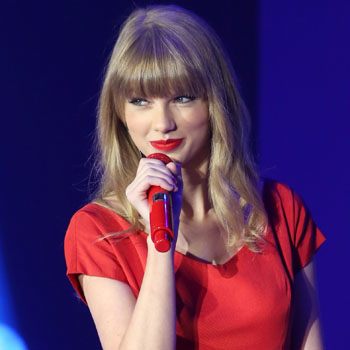 Article continues below advertisement
"All Taylor wants is to be loved," a friend of the country musician revealed to US Weekly.
"She's a prisoner of her work," another source close to Taylor reveals, adding that that she is active in every aspect of her enterprise. "It takes up all of her time."
Taylor, who has made it no secret she is a hopeless romantic, telling Cosmopolitan that "the idea of finding another person to share your life with is the most fascinating, beautiful quest you could ever be on in life," can also be overwhelming once she gets involved with someone.
"She overworks relationships"" says the source. "She puts so much pressure on them, it ultimately kills the deal. Then she's baffled as to why it didn't work."
Case in point? Swift recently plopped down $5 million on a house in the same neighborhood as Kennedy, shortly after she went public with her romance with the 18-year-old high school student.
And although the tunes she has penned about her former flames result in chart-topping hits, her pals are concerned that her song-writing skills have a negative effect on her love life in general.
Article continues below advertisement
"It's like she's analyzing love like a scientist, rather than just feeling it. It's ironic that she is a multimillionaire from singing about love."
However, her friends do have faith that love is in the cards for Swift.
"With each relationship, she's less and less naive about the reality of dating. She is starting to realize it's not this imaginary fantasy with princes on horses sweeping you away."
RELATED STORIES: