Love Shack! Taylor Swift Buys Cape Cod Mansion Near The Kennedy Compound: Take A Peek Inside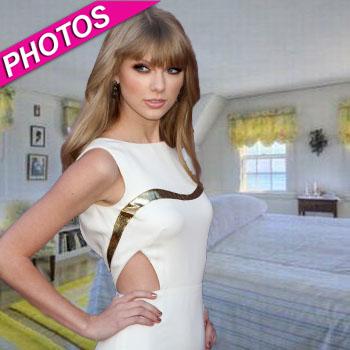 Article continues below advertisement
Located in Hyannis Port, Massachusetts, the 1928 13-room Colonial was first listed in 2010 for $13.5 million, and the price was cut several times before Swift got it for a bargain $4.9 million with what is rumored to have been an all-cash offer on the condition that the sale close quickly.
As RadarOnline.com previously reported, Taylor has been getting to know her possible future in-laws and was introduced to Robert F. Kennedy Jr. and the late Mary Richardson Kennedy's son by his aunt Rory Kennedy, and even joined the family for vacation at their storied compound on the Cape.
Conor -- who just turned 18 in July -- has been quietly wooing the country superstar for nearly two months and the two have been spotted all over Westchester County in New York and the Kennedy compound in Massachusetts.
The lovebirds' new hideaway house overlooks Nantucket Sound on a private road and features a private beach and a separate guest house.
The Our Song singer also owns homes in Beverly Hills and Nashville, Tennessee.