Meet The Parents! Taylor Swift Takes Conor Kennedy Home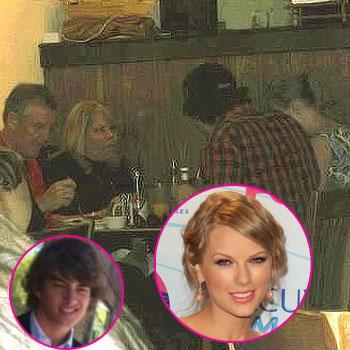 Article continues below advertisement
Taylor was introduced to Robert F. Kennedy Jr. and the late Mary Richardson Kennedy's son by his aunt Rory Kennedy and she even joined the family for vacation at their storied Hyannis Port compound.
As RadarOnline.com first reported, Taylor sank her cougar claws into the barely legal Kennedy heir early in the summer.
Family matriarch Ethel Kennedy spoke recently about the 22-year-old singer dating her 18-year-old grandson, saying "we should be so lucky," to have Taylor in their family.
"Conor and Taylor actually have a lot in common and can really relate to each other," an insider said about the young couple.
"And Conor is set to inherit his mother's fortune and oversee her estate now that he's a legal adult, which is very appealing to Taylor because she sees him as more of a man now and she needs that stability in her life."
RELATED STORIES:
Mary Kennedy Begged RFK Jr. For Help Day Before She Committed Suicide, He Refused