Mary Kennedy Begged RFK Jr. For Help Day Before She Committed Suicide, He Refused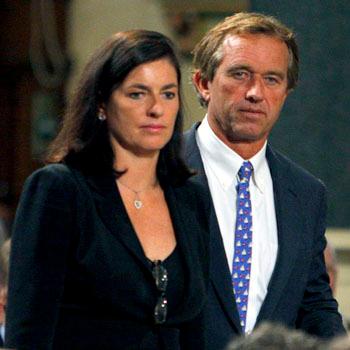 Article continues below advertisement
"She told me she was sorry for everything. She said I was right about everything, and everything was her fault. She then told me she needed me to take care of her," he reportedly said, recalling a phone conversation he had had with Mary on May 15.
The caretaker of the family estate told police that Kennedy told her that he couldn't help Mary because "she doesn't want to help herself," according to the New York Daily News.
As RadarOnline.com previously reported, Mary, who had battled alcoholism throughout her life, had appeared "depressed and despondent" shortly before her suicide.
Mary was married to the famed Kennedy for 16 years, before he filed for divorce in May 2010. The couple had four children together.
Mary lived at the family home in Mount Kisco, while Robert spent the majority of his time in Los Angeles.
"Robert still supported Mary and was there for her whenever he could be, but he had pretty much moved on," a source close to the radio host previously told RadarOnline.com. "He has been dating Cheryl Hines for a while now and they are very happy together."
MORE ON:
Mary Richardson Kennedy
Article continues below advertisement
Another source told RadarOnline.com that Mary was struggling to come to terms with the end of their marriage, despite Robert having filed for divorce two years previously, and that the couple was heading to trial.
"It was very tough for Mary to deal with Robert dating someone else," the source said. "And it really didn't help that the new woman is a celebrity. She would see photos of the two of them together and it would drive her nuts. I think, deep down, she had still harbored a belief they would get back together but it had recently become blindingly clear that wasn't to be."