'Heartbroken' Marcia Gay Harden On Mary Kennedy's Tragic Suicide, 'It Was Just Horrible'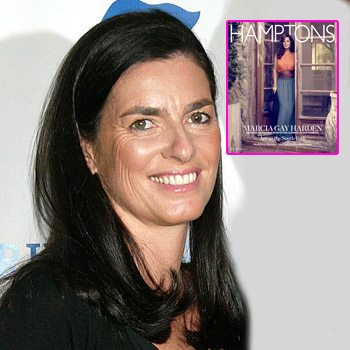 Article continues below advertisement
"Mary was my friend, and there were a lot of similarities in some of our struggles. It was just horrible," Marcia says in a new interview with Hamptons magazine.
"I knew Mary was trying to understand that her life was going through a major uprooting as well, and her history wasn't dissimilar to mine."
As RadarOnline.com exclusively reported, Mary committed suicide on May 16 and was found hanged in the barn on the family home property.
Marcia also had to deal with a devastating divorce from her long-time husband Thaddaeus Scheel, and she says she recognized the depths of depression Mary struggled with.
"I just felt so grateful that I had been able to get the help I needed," she says. "I felt so heartbroken for Mary that she didn't. Divorce is one of the most traumatic things I think I've ever been through, and it necessitates a kind of self-focus, different than narcissism, although along probably some of the same symptoms. But, I think moving away was really helpful to me, to be able to step back and take a look at what I needed to do."
Article continues below advertisement
She goes on to speak candidly about her husband cheating on her and her own divorce, saying: "It's an interesting thing because now—after years of unknown behavior from my husband—I look back, and I think who was I? It was almost like in order to decide who I am today, I have to understand what I was. By the same token, if I do that, I stay back in something that is the past."
RELATED STORIES: