Mary Kennedy's Body Moved Illegally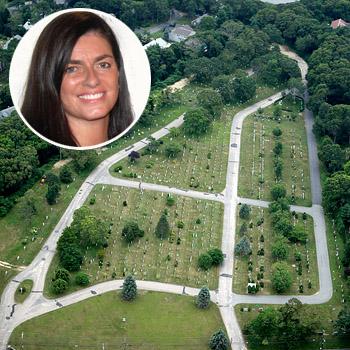 Mary Richardson Kennedy is still the subject of controversy, more than two months after her tragic suicide.
As RadarOnline.com, Kennedy's body was exhumed and moved to a different plot at St. Francis Xavier Cemetery in Hyannis, Mass. last week, at the request of her estranged husband, Robert F. Kennedy Jr.
But the move was done illegally, without the required permits, an official is insisting.
Article continues below advertisement
Barnstable Town Clerk Linda Hutchenrider told The New York Daily News that no paperwork was filed before last week's exhumation and reburial.
"When you deposit a body in Massachusetts, you need a permit," said Hutchenrider. "And if the body is moved, you need another permit — even if it's in the same cemetery."
Mary's family is also outraged that they were not informed about the move.
"We were unaware of this," said attorney Patricia Hennessey, who represented the Richardsons in their attempt to have Mary buried closer to her children's year-round home in Westchester County, New York.  "And we were not informed about it."