New Legal Docs: Mary Kennedy Had To Beg For Cash In Months Before Her Death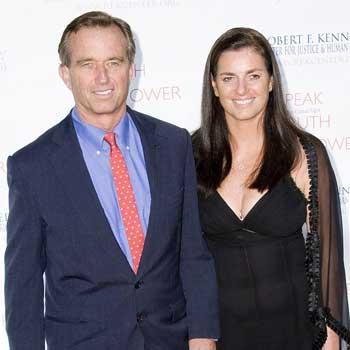 In new court papers filed late last week in New York, it's alleged that Robert F. Kennedy Jr. failed to pay his wife's legal bills and left her so tight for cash she often had to ask friends for money just to buy groceries.
RadarOnline.com broke the news of Mary Richardson Kennedy's suicide May 16. The estranged wife of Robert Kennedy's second oldest son, had hanged herself.
"Unfortunately, the last months of Ms. Richardson Kennedy's life were full of daily financial challenges, directly attributable to Mr. Kennedy's litigation tactics executed through his family office," states her divorce attorney in a petition filed in an attempt to recoup $278,000 in legal fees.
Article continues below advertisement
In addition to going after Bobby for not paying, as allegedly promised, Mary's legal fees in the couple's protracted divorce, the petition in Westchester County claims he practiced a "scorched-earth litigation approach" that left her cut off from a $20,000-a-month, court-approved credit card, leaving her unable to buy groceries, gas or even medical care for their son, according to The New York Post.