Exclusive
Police At Robert F. Kennedy Jr.'s House, His Wife Mary Dead At 52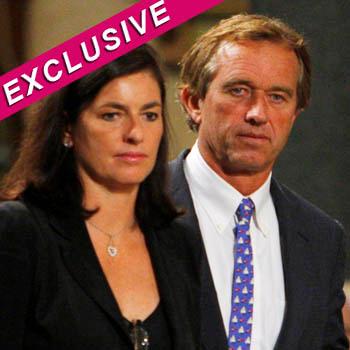 Article continues below advertisement
"There was a phone call made from the home requesting assistance for a death at that location," Dickan told RadarOnline.com. "This is an unattended death investigation. That means no one was there when the person died."
"There was an EMT vehicle outside the home about an hour ago," a neighbor, who wished to remain anonymous, exclusively told RadarOnline.com.
"We deeply regret the death of our beloved sister Mary, whose radiant and creative spirit will be sorely missed by those who loved her," a family representative tells RadarOnline.com. "Our heart goes out to her children who she loved without reservation. We have no further comment at this time."
Mary Richardson Kennedy's attorney Patricia Hennessey tells RadarOnline.com, "No one knows anything right now. The family knows she died sometime today and we are waiting on fuller information as soon as we can. The family is making arrangements."
As for suicide, Hennessey says, "That's not anything I know or anyone knows."
The famed Kennedy was married to Mary for 16 years, before filing for divorce in May 2010. The couple has four children together.
Article continues below advertisement
Mary lived at the family home in Mount Kisco, New York while Robert spent the majority of his time in Los Angeles.
Another source, close to Robert tells RadarOnline.com: "Mary was in a very dark place recently. Robert tried to help her all he could but it was difficult or him to be around her. Robert is committed to his sobriety but Mary had chosen a whole different path to take."
Mary was charged with driving under the influence in May 2010 by the Bedford, New York police after she failed a number of sobriety tests and her blood alcohol level registered at 0.11. The incident occurred just three days after Robert filed for divorce.
"Robert still supported Mary and was there for her whenever he could be, but he had pretty much moved on," the source tells RadarOnline.com. "He has been dating Cheryl Hines for a while now and they are very happy together."
RFK Jr., 58, is the son of former Sen. Robert Kennedy and the nephew of President John F. Kennedy.
Story developing…
RELATED STORIES: