7Th Grader In Minnesota Hangs Herself After Cruel Text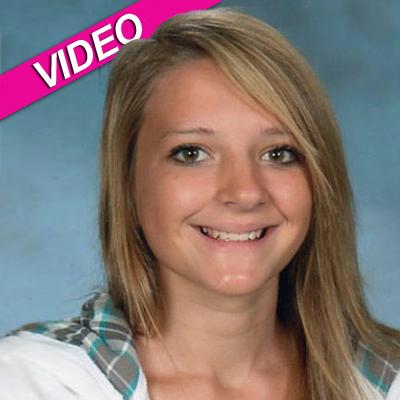 Horrific news to report out of Mantorville, Minnesota, where a 13-year-old girl hanged herself after three months of enduring cruel bullying at the hands of her classmates, her parents said.
Rachel Ehmke, a seventh grader at Kasson/Mantorville Middle School, was found hanged in her home on April 29 after suffering abuse such as threats, being called a "slut," "prostitute," and a text message that circulated through the student body three days before her death, encouraging others to pick on her so she'd leave the school.
Article continues below advertisement
The text -- described by another parent as "pretty explicit" -- came from a student at a different school, officials said.
Director Elliot London: Be A Part Of My Film FRIEND And Stop Bullying
Her parents, Rick and Mary Ehmke, said Rachel -- who pleaded with them not to report the bullying, so as not to inflame it -- left a note that read, "I'm fine = I wish I could tell you how I really feel."
Rick said he's not going to pursue legal ramifications against those whose actions pushed his daughter over the edge.
"They're kids: they made some horrible decisions. If these kids would've known this would happen I'm pretty sure they never, ever would have done what they did," her father told Minnesota Public Radio. "Sadly enough, even those kids that know who they are will carry this bag their whole life.
"That's a sad thing too, it really is."
RELATED STORIES: