Coroner: Thomas Kinkade Overdosed On Alcohol, Tranquilizers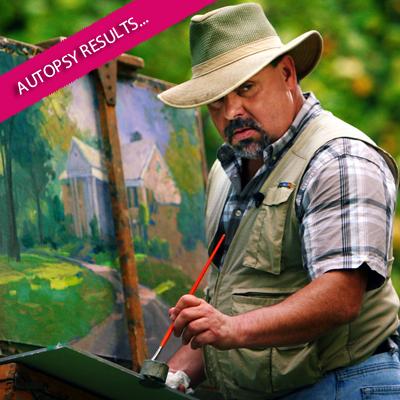 Famed painter Thomas Kinkade died after consuming lethal amounts of alcohol and prescription tranquilizers, the Santa Clara County medical examiner said Monday, citing results from his autopsy.
The official cause of Kinkade's April 6 death at his Northern California home was acute ethanol and Diazepam intoxication, the coroner said, noting Kinkade "died of respiratory depression as a result of a high concentration of ethanol combined with benzodiazepine use."
Article continues below advertisement
Kinkade, 54, was famous for his paintings that featured scenes in nature and breathtaking landscapes.
Kinkade's brother Patrick said the painter, who battled alcoholism throughout his life, suffered a relapse prior to his death.
"He would shoulder the world, pull the naysayers on his back and smile when he was doing it," Patrick told the Mercury News. "As much as he said it didn't bother him, in his heart deep down inside it would sadden him that people would criticize so hatefully his work and his vision when people didn't understand him."