Robert F. Kennedy Jr.'s Sister Kerry Arrested For Driving While Impaired By Drugs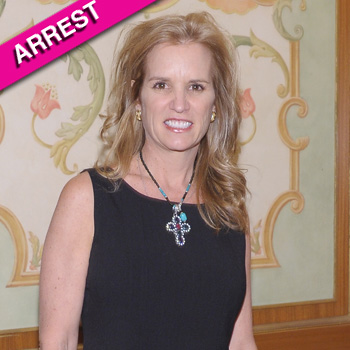 By Debbie Emery - Radar Reporter
Kerry Kennedy, the sister of Robert F. Kennedy Jr. and former wife of Gov. Andrew M. Cuomo of New York, was arrested on Friday morning on a charge of driving while impaired by drugs.
State Police in North Castle, New York, found 52-year-old Kennedy at about 8 a.m. in a 2008 Lexus after 911 calls reporting a vehicle operating in an erratic manner on Interstate 684, reported the New York Times.
Article continues below advertisement
The human rights activist had collided with a tractor-trailer truck while driving southbound on the highway, and then exited after sustaining damage to her vehicle and a flat tire from the accident.
She reportedly told the authorities that she had taken the prescription sleeping pill, Ambien, and is said to have been asleep at the wheel when the police arrived.
However, Kennedy's spokesperson, Ken Sunshine, denied that she was impaired. "Kerry Kennedy voluntarily took breathalyzer, blood and urine tests – all of which showed no drugs or alcohol whatsoever in her system," he said. "The charges were filed before the test results were available."