Mary Kennedy's Toxicology Report: Anti-Depressants In Her System When She Committed Suicide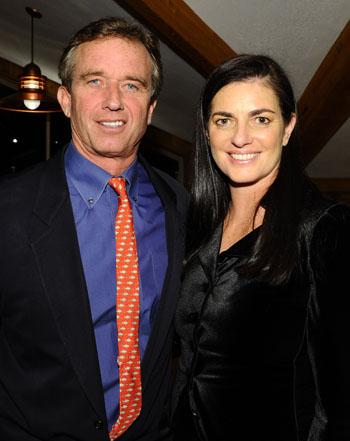 The tragic wife of Robert F. Kennedy Jr. had anti-depressants but no alcohol in her system when she committed suicide, according to the toxicology report released Friday by the Westchester County Medical Examiner.
RadarOnline.com broke the news that Mary Richardson Kennedy, 52, hung herself at her Bedford, New York home on May 16.
She was estranged from Kennedy and embroiled in a bitter divorce and custody battle over their four children.
Article continues below advertisement
The toxicology report found the anti-depressants Trazodone, O-Desmethylvenlafaxine and Venlafaxine in her system. Her completed autopsy report also revealed she still had a "beige rope around her neck with a knot of nine loops" when she was brought into the ME's office.
The finding of no alcohol comes as a surprise as Mary had a long history of battling the bottle, as well as struggling with depression.