Taylor's Secret Pain: Her Parents Split!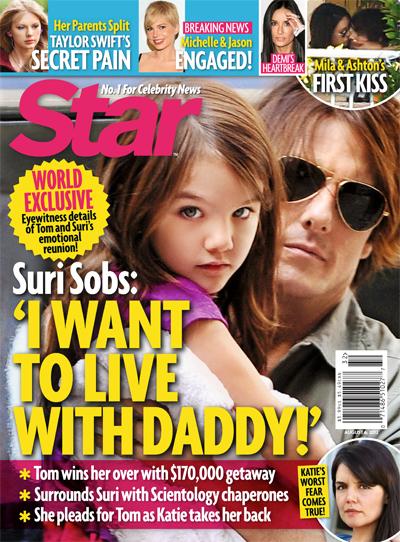 When Taylor Swift was recently asked to describe the lyrics she'd written for her next studio album, she said: "They're sad, if I'm being honest."
Star can exclusively reveal what's been upsetting the 22-year-old singer. After nearly 25 years of marriage, her parents have separated! And their breakup has really taken a toll on the young Grammy winner. "She's been going through a lot," a family friend informs Star. "The new album will showcase the pain of her parents' separation."
Article continues below advertisement
According to the insider, Taylor's mom and dad, Andrea and Scott, split a while back — sometime within the last two years but they were trying to keep their marital problems private. "The Swifts stopped wearing their wedding rings," continues the source. "They haven't filed for divorce because they don't want it to damage Taylor's career."
But ironically, Taylor's concert schedule may have been a major factor in the rift. "Andrea being on tour with Taylor full-time has really been hard on her relationship with Scott," says the source.
Pick up the new issue of Star for all the details!