Taylor Swift: 'I've Learned When To Get Out' Of A Relationship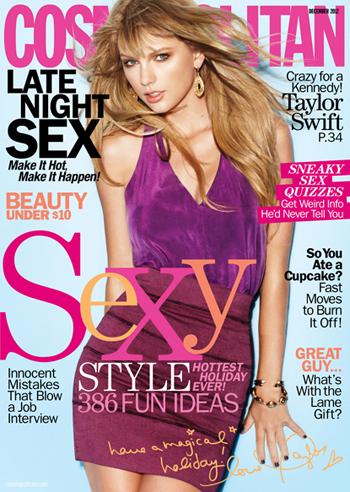 Article continues below advertisement
"I've learned when to get out," the We Are Never Ever Getting Back Together singer said. "I've never wasted too much time with the wrong person and that's one thing I'm proud of."
Taylor said she needs an "unexplainable spark" in her romance to keep things adrift.
"I just need to see someone and feel, 'Oh, no, uh-oh.' It's only happened a few times in my life, but I feel like if I was gonna be with someone forever, it would be because I saw them and I thought, 'Oh, no.'"
She said she's "had a lot of dark and twisty situations happen … enough to realize that when someone exhibits signs of evoking a dark and twisty relationship and dark and twisty feelings, it's not interesting to me."
As for deal-breakers?
"I can't deal with someone wanting to take a relationship backward or needing space or cheating on you," the beautiful Grammy-winner told the magazine. "It's a conscious thing: it's a common-sense thing … I just don't ever want to end up in a relationship that isn't fair ever again."