Taylor Swift Doesn't Feel Guilty About Song Slamming Her Exes, Only Writes About 'Bad' People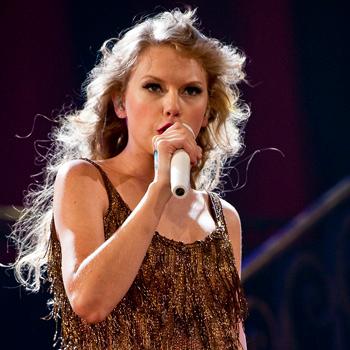 Taylor Swift is never, ever going to feel bad about writing songs about her exes!
The 22-year-old, who has been on a media blitz to promote her upcoming album Red, continues to justify her song-writing slams about her former flames, explaining to The Daily Beast that she only sings about people that really mess up her life – and RadarOnline.com has the details.
"I take these songs and these people who inspire these songs on a case-by-case basis," she tells them when asked if she feels guilty about writing about her exes. "If there were someone who was a good person, I'm not going to write something bad about them. But if they handle a situation in a way that really messed up my life for a while, that's what I'm going to write about."
Article continues below advertisement
And despite her tendency to publically humiliate her exes with her music, Taylor, who is currently dating 18-year-old high school junior Conor Kennedy, doesn't believe it has ever scared someone away from dating her, but it always becomes an issue when the relationship starts to crumble.
"I've never had a guy say to me, 'I was thinking of asking you out, but I was afraid I would end up in that song.' I have had a guy say, as we were breaking up, 'You better not write a song about this.' At which point, I proceeded to write an entire album about it."