She Loves The Kennedys! Taylor Swift Gushes About Boyfriend Conor's Granny Ethel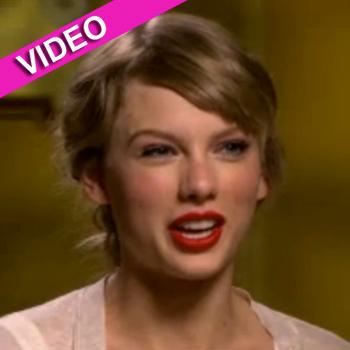 Article continues below advertisement
"She's fantastic," Taylor said in a new interview with Glamour magazine about the Kennedy family matriarch, who has also gushed about the country singer, saying the Kennedy's "would be lucky" to have her in the family.
"I love her," she said about Conor's grandmother.
She was tight-lipped about her romance with the young Kennedy, saying "I don't talk about my personal life in great detail," but admitted she does express herself through her music.
"I write about it in my songs, and I feel like you can share enough about your life in your music to let people know what you're going through."
Famous for writing biting songs about her ex-boyfriends, Taylor isn't revealing who exactly she's singing about in past songs like Dear John or We Are Never Ever Getting Back Together Again, from her new album Red.
Watch the video on RadarOnline.com
"I never disclose who my songs are about," Taylor tells the November issue of Glamour. She said she hasn't read what ex John Mayer has said about her, and she has no plans to do so in the future.
Article continues below advertisement
"I know it wasn't good, so I don't want to know," she said. "I put a high priority on staying happy, and I know what I can't handle."
"It's not that I'm this egomaniac and I don't want to hear anything negative, because I do keep myself in check. But I've never developed that thick a skin. So I just kind of live a life, and I let all the gossip live somewhere else," Swift adds. "If you go too far down the rabbit hole of what people think about you, it can change everything about who you are."
Known for her wide-eyed enthusiasm and girlish looks, Taylor says that isn't all she's about.
"I think some people think it's just apple pie and sunshine and sprinkles and ponies. Which is just funny. But I never feel the need to go out and make some grand statement that I'm dark and twisty and complicated, because I'm not that either," Swift says. "It's just not as simple as ponies and rainbows, though I do love ponies and rainbows."
Article continues below advertisement