Taylor Swift Sends Private Plane To Fetch Boyfriend Conor Kennedy After Week Apart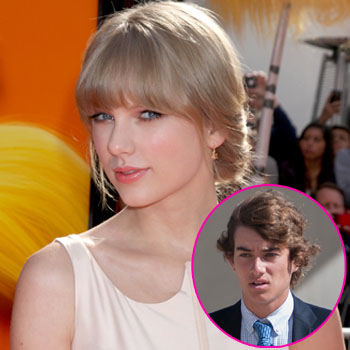 Article continues below advertisement
"Taylor missed Conor so much; she sent a plane for him a few days later. He's been with her ever since and his family doesn't know when he will be back. Things have become so serious between them so fast that no one in Hyannis Port would be surprised if they eloped," a source told the New York Post.
The happy couple found themselves unwelcome at a recent family shindig, when they crashed Conor's cousin Kyle Kennedy's wedding and her mom Vicki Gifford Kennedy asked Swift to leave the event twice, to no avail.
However, that doesn't seem to have put a damper on their feelings for each other.
Taylor seems "totally in love with Conor," a source told the paper. "They are inseparable and are all over each other all the time. While his relatives really like Taylor, some feel their lovey-dovey behavior is cute while it has made others in the family feel a little uncomfortable."
Taylor has spent the summer at the Kennedy compound in Hyannis Port, Mass. where she swam and hung out with Conor's family and was often spotted smooching on her new beau.