Bikini Babe Taylor Is Swiftly Becoming A Kennedy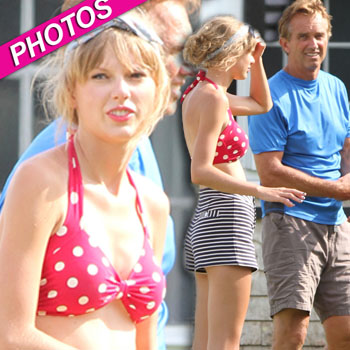 Article continues below advertisement
With her hair pulled back she is channeling the late Jackie Kennedy's easy glamour as she chatted with Conor's dad during the day.
Meanwhile, Taylor has reportedly bought an almost $5 million house across the street from Conor's grandmother Ethel Kennedy, who recently said they would all be thrilled to welcome the singer to the family.
Conor and Taylor are spending a lot of time together; she even introduced her boyfriend to her parents in Nashville last week!