Taylor Swift Didn't Buy A Home Next To Kennedys Says Realtor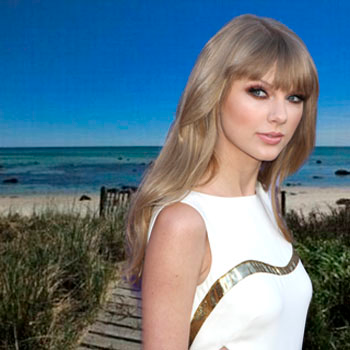 Article continues below advertisement
"It's a beautiful home. She got a nice home, paid fair price. The house was on the market for two to four years."
However, it turns out that a New York hedge fund manager signed a contract for the house and Swift was never involved, says the real estate agency that DID sell the home!
Paul Grover of Robert Paul Properties revealed the buyer signed the contract for the property at 27 Marchant Ave, Hyannis Port, but the sale isn't closed yet.
As RadarOnline.com previously reported, Taylor and Conor took their romance public last Friday, walking hand-in-hand on the beach.
The two met on July 4 and immediately hit it off. And it isn't the first time she has fallen for a Kennedy.
"I'm just so obessed with the whole history of JFK and RFK," Swift revealed in an interview with New Yorker Magazine last year, while revealing she had just finished reading a 900-page book called The Kennedy Women.
Article continues below advertisement
In May, Conor was dealt a tragic blow when his mom Mary Richardson Kennedy tragically committed suicide and Taylor has reportedly played a major role in helping Conor deal with his loss.
Taylor is already putting in the groundwork to become another Mrs. Kennedy. As we reported she met Conor's entire family during stays in Hyannis Port and he was introduced to her family on a trip to Nashville.
RELATED STORIES: