Kathie Lee Gifford Confirms That Taylor Swift DID Crash A Kennedy Wedding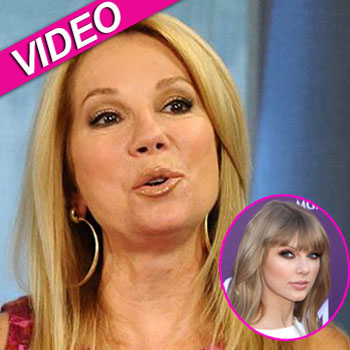 Article continues below advertisement
On TODAY, Kathie Lee explained what happened at her granddaughter's wedding.
"The truth is, Vicki, Frank's daughter's, account of what happened in Boston is accurate," she said.
"They texted me an hour before the wedding and asked if they could come," Vicki Kennedy told the Boston Herald.
She explained that Conor had been invited to the wedding but never sent an RSVP so when he texted her and asked if he and Taylor could come to the reception she said no.
"I responded with a very clear, 'Please do not come.' They came anyway. ... I personally went up to Ms. Swift, whose entrance distracted the entire event, politely introduced myself to her, and asked her as nicely as I could to leave. It was like talking to a ghost. She seemed to look right past me."
Kathie Lee said Vicki was upset over the distraction Taylor was causing on her daughter's big day.
"She said to me as it was happening 'I'm really not happy about this.'"
Article continues below advertisement
Katie Lee explained further that the invitations had been sent out "a long time ago," and that when Conor arrived with Taylor after not RSVPing for the wedding she "asked her to leave twice."
Conor, who was only 17 when the invitations were sent, has had a happy summer dating Taylor after his mother, Mary Richardson Kennedy, tragically committed suicide in May.
His cousin Kyle Kennedy is the daughter of Vicki Gifford Kennedy and the late Michael Kennedy who died after a tragic skiing accident in 1997. Michael was the son of Robert F. Kennedy and Ethel Kennedy and the brother of Conor's father Robert F. Kennedy Jr.