Robert F. Kennedy Jr. Returns To Home Where Wife Committed Suicide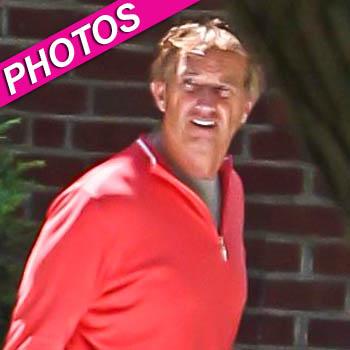 Article continues below advertisement
Since filing for divorce in May 2010, Robert, the son of Robert F. Kennedy and nephew of President John F. Kennedy, has been living the majority of the time in Los Angeles and dating actress Cheryl Hines while Mary lived with their four children on the East Coast.
Inside The Tragic Curse Of The Kennedy Family
Appearing in public for the first time since the news of his estranged wife's death broke, Robert was wearing dark shorts and a reddish orange sweater in the photos obtained by RadarOnline.com.
As RadarOnline.com exclusively reported, in the days leading up to her tragic suicide, Mary appeared "extremely down, depressed and despondent" about her future, particularly in dealing with money issues and the looming end of her 16-year marriage.
"I spoke to Mary on Monday and she sounded extremely down," a source previously told RadarOnline.com. "She was very depressed and despondent and worried about the future.
Article continues below advertisement
"Mary said she was facing financial ruin, with American Express coming after her hard for an outstanding debt, along with several other creditors. In addition, she was concerned that Robert was about to substantially reduce the amount of financial support he gave her and she was terrified she would have to file for bankruptcy and lose her home."
A Kennedy family representative released a loving statement about Mary.