Taylor Swift Has No Sympathy For John Mayer's Humiliation Over Slamming Hit Song, 'Oh, Come On!'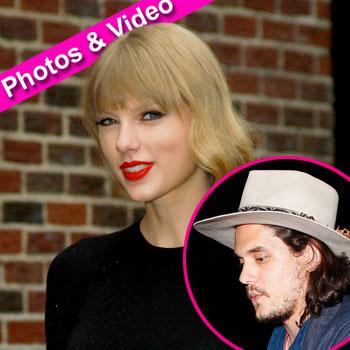 Article continues below advertisement
"Oh, come on," she sarcastically spats.
Couric proceeds to ask her if her exes, who include Joe Jonas, Jake Gyllenhaal and Taylor Lautner, ever get in touch with her after hearing one of her songs.
"Well some of them like to write really long emails," she reveals.
And Taylor clearly doesn't feel the need to hold back her rage when it comes to her music.
"Have you ever written a song that was so mean, you couldn't release it? Like a burn book, when you're really angry and you write a letter and just put it in a drawer. Have you ever done that with a song?" Couric inquires.
"No, I just put them on my albums," she replies.
Swift recently revealed that she only sings about people who really mess up her life.
"I take these songs and these people who inspire these songs on a case-by-case basis," she told The Daily Beast when asked if she feels guilty about writing about her exes. "If there were someone who was a good person, I'm not going to write something bad about them. But if they handle a situation in a way that really messed up my life for a while, that's what I'm going to write about."
Article continues below advertisement
Conor Kennedy's Grandma Approves! Ethel 'Loves' Taylor Swift, 'They're Fascinated By Each Other'