Exclusive
Conor Kennedy Was Freaked Out By Taylor Swift: Way Too Serious, Too Fast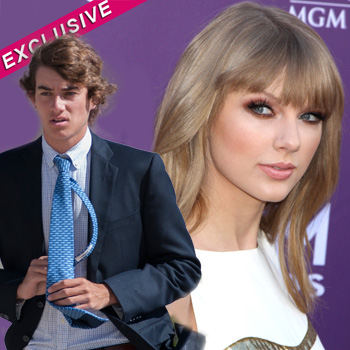 By Amber Goodhand - Radar News Editor
Taylor Swift and Conor Kennedy have called it quits, and a source close to the couple exclusively tells RadarOnline.com it's because the country star came on way too serious, way too fast.
"Conor's just an 18-year-old kid and wasn't ready for anything super serious, but Taylor is looking for her soulmate and it kind of freaked him out with how strong she came on," the insider revealed.
Article continues below advertisement
"Taylor is obsessed with the Kennedys and was living out a fairytale with Conor. But she was more obsessed with the idea of dating a Kennedy, than the actual Kennedy she was dating."
According to the source, Taylor is love crazy but lacks appropriate social and dating skills.
"Taylor is love crazy and loves living vicariously through other people's love stories. She sincerely wants to find the person that she is supposed to spend the rest of her life with," the source told RadarOnline.com.